Multiroom - Home Distribution Of Your TV viewing Services
Looking to watch your TV, Satellite or DVD anywhere in your property? If so, a Home Distribution System, or Multiroom television system as it is known, could be the answer!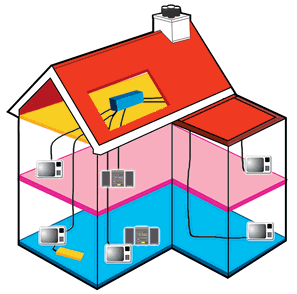 A Multiroom system can be completely customised and tailored to suit your viewing requirements, and allow each TV in your home to view programmes independently of each other. Or you can watch and control your entertainment equipment from another room in your home, which is ideal if you do not wish to purchase a separate DVD player or Satellite receiver for every room in your home.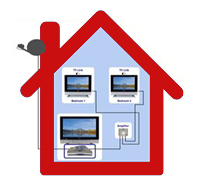 Multiroom can be fully installed and configured to use the latest home viewing digital services, such as Freeview, Freeview HD, Freesat & Freesat HD for your digital viewing.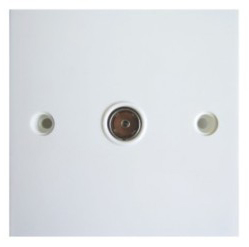 Multiroom can be as simple as running additional television points from your existing TV Aerial or Satellite TV system, providing access to digital services such as Freeview throughout your property, to running full infra red magic eye points or additional set top receivers for independent channel control.
Whether you are just looking for an extra TV point, or you would like TV points in every room of your home:
• We can discuss your needs, and provide expert advice on your TV viewing requirements.
• Satnas Digital plan and discreetly install each custom built Multiroom system to your home and your specification.
Call now on 01495 306610 or 07799 874 914